The mission of ClancyWorks Dance Company is to increase the public appetite for and understanding of the arts by presenting high quality dance performance and educational programs; expand the relevance of dance in people's lives by demonstrating that creative movement can be used to solve conflicts, develop community cohesion, improve academic achievement, and promote civic responsibility; nurture leadership skills and artistic excellence in emerging artists and administrators.  
About this Organization
ClancyWorks shifts perceptions through dance! ClancyWorks presents original modern dance works created through an exploration of architecturally informed partnering techniques. The Washington Post has described Dr. Adrienne Clancy, Founder, as "a wizard of invention‖" and her choreography as "a tour de force of unpredictable partnering." Over the past 20 years of choreographing, Clancy has earned numerous awards and honors for her work and has had her dances presented internationally in Japan, Poland, Paraguay, Mexico, Israel, and England. Recently ClancyWorks has presented performances on a national level in locations including but not limited to New York, New Mexico, California, Texas, Indiana, Illinois, North Carolina, Georgia, Kentucky, Louisiana, West Virginia, Virginia, Washington, D.C., and Maryland. Our educational strength comes from Dr. Clancy's vision to choreograph classes–using all elements that make a strong dance work as she creates her class plans. This helps to engage CW educators, & enlivens the classroom environment. Our Arts in Education programs use the latest arts integration techniques to connect dance to subjects like science, math, reading & social studies. Co-teaching classes offers a model of a diverse team working together. Our students perform with our company members, letting them see what a career in dance may look like. "The mercurial ease with which ClancyWorks not only performed, but opened and illuminated the artistic process, and actually incorporated audience reactions and suggestions into a dance piece, was arresting and informative. This was an elegant version of improvisation from audience
suggestions. Brava! Bravo! The company was cordial, congenial, and a pleasure to work with offstage as well, which matters a lot to us as a presenter." Dr. Donn Murphy, National Theater Presenter, DC, commenting on a ClancyWorks concert presented at the National Theater.  
Featured Work
Photos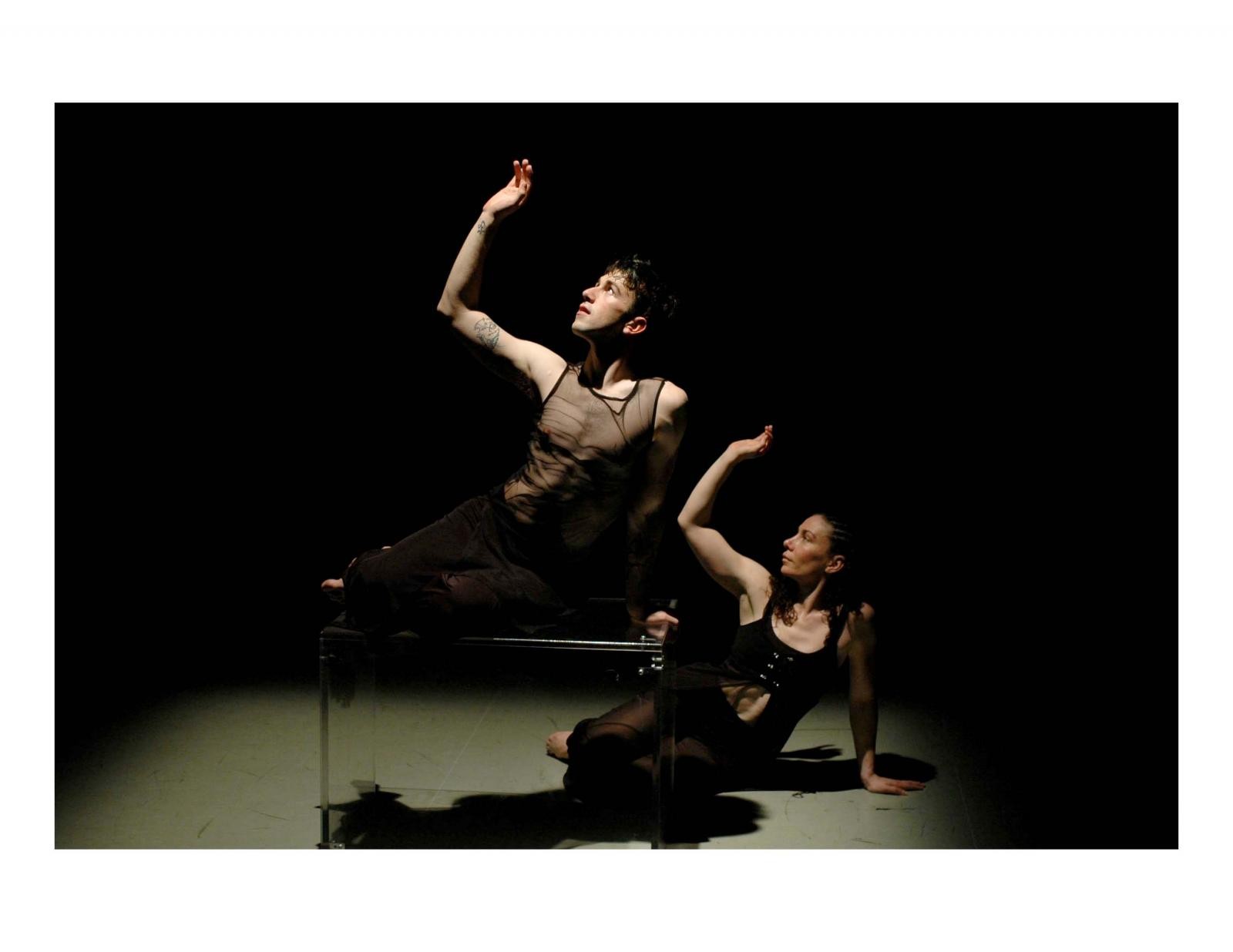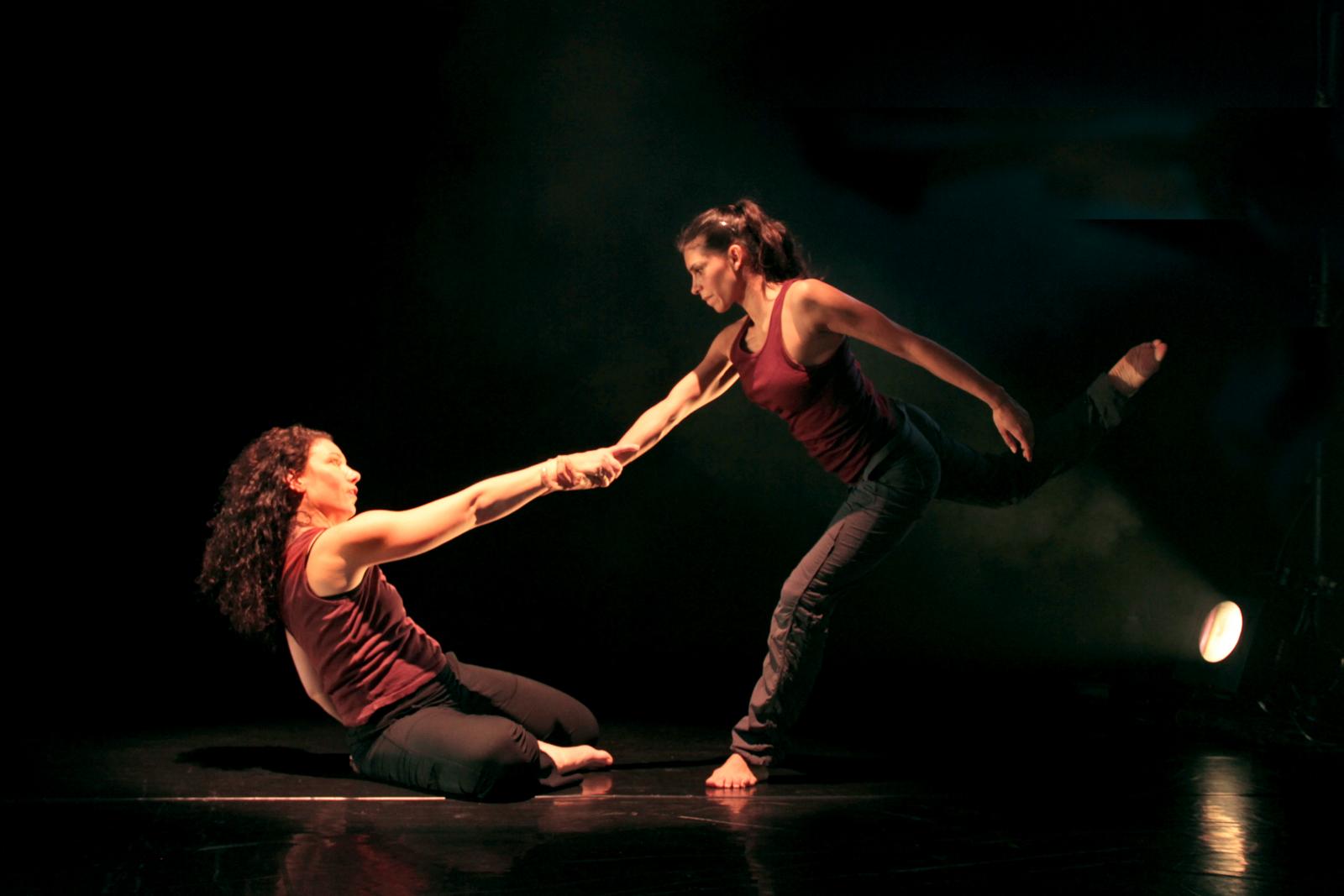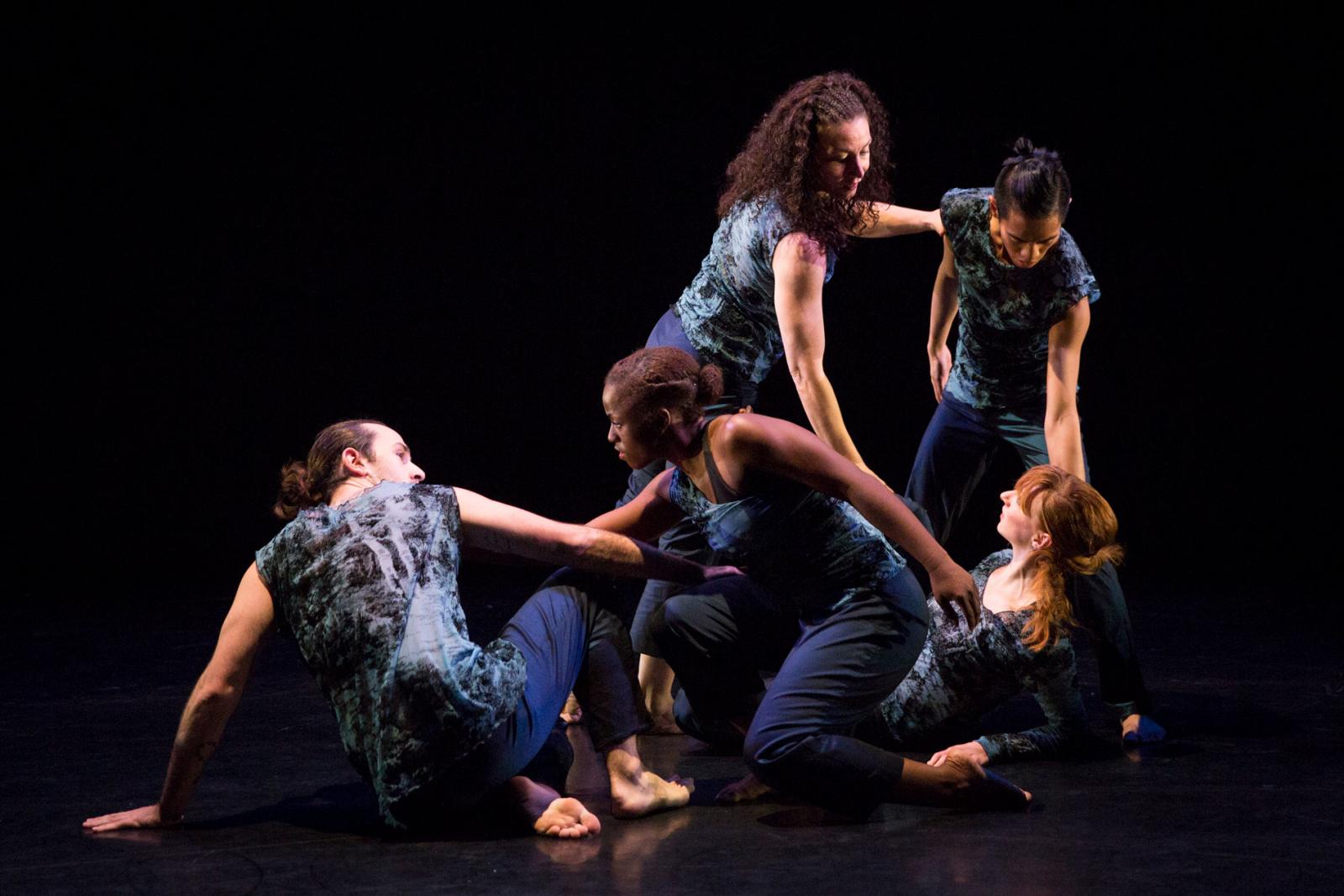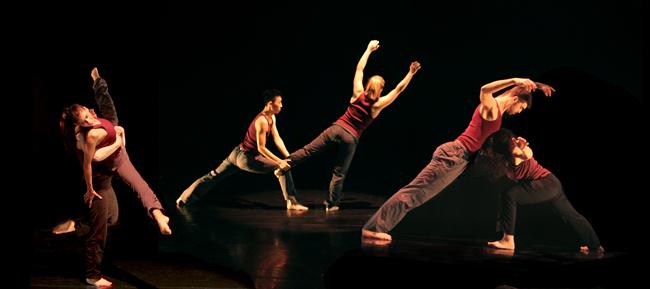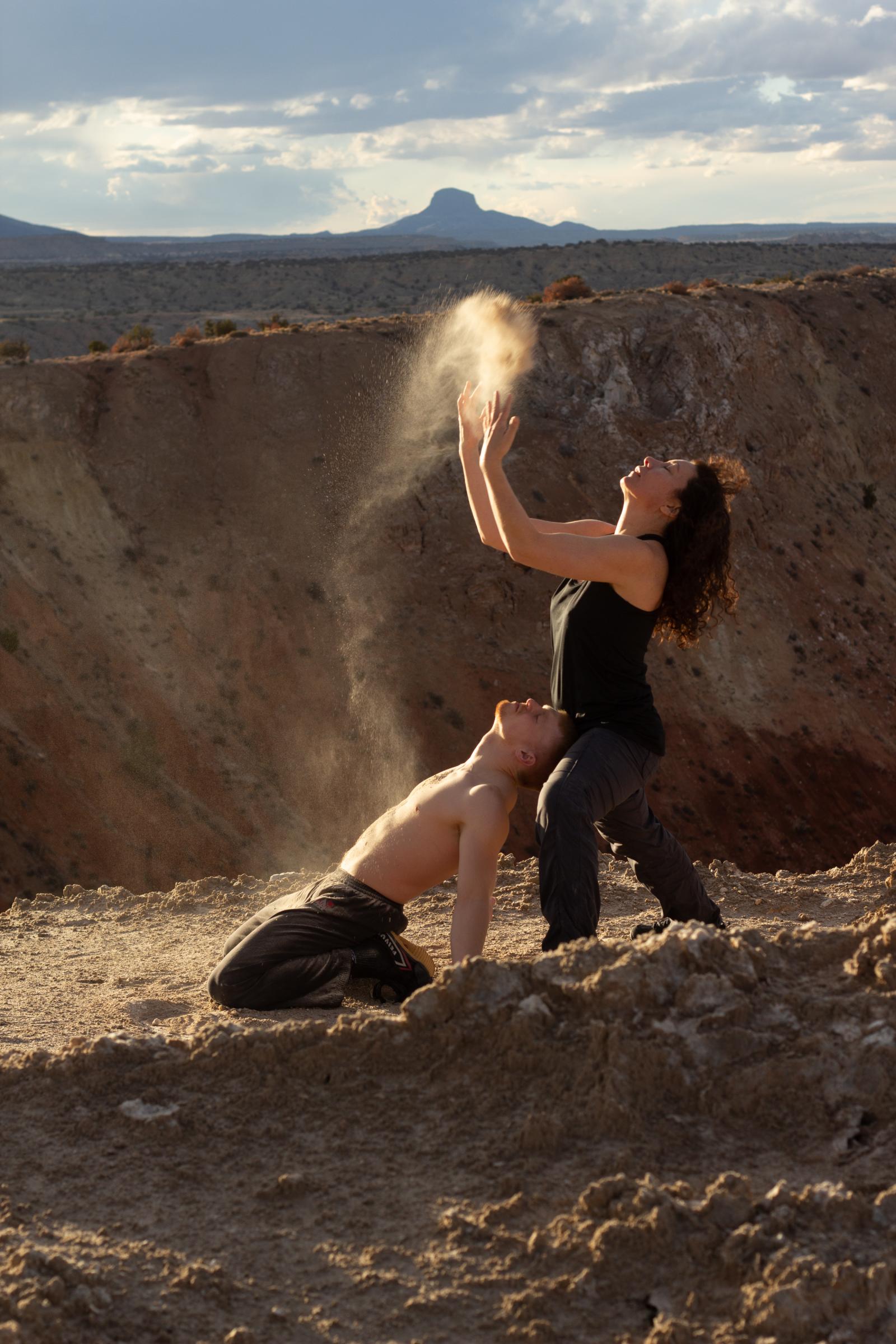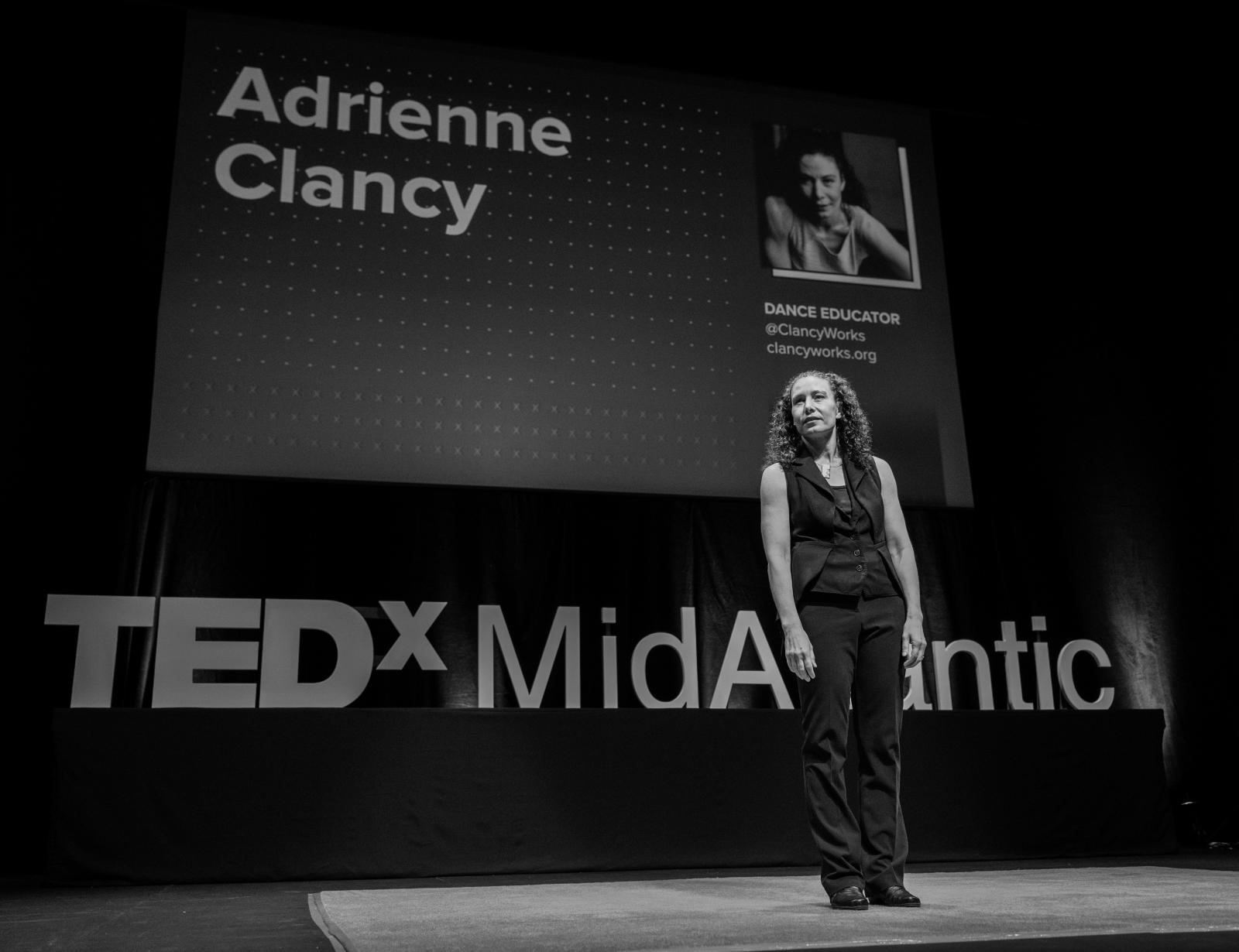 Videos
Benchmarks/Back to the Wall

See more

information about Benchmarks/Back to the Wall

Enjoy a sample of two ClancyWorks performances!

"Benchmarks" highlights the ClancyWorks' trademark of architectural partnering and working with unique sets as a metaphor for the building of relationships. Inspired by an interest to rejoice in the now of friendships as opposed to always thinking of what could be developed in the future, or waiting until someone or something has passed to honor the relationship, Benchmarks highlights the interest to celebrate the value of daily interactions with the physical athleticism that is known to Clancy's work.

In "Back to the Wall," ClancyWorks dancers face the wall as an opportunity as opposed to an obstacle. In a point in history where hope and optimism is a need for survival, the dancers will mount and partner with the wall in physically interesting and visually pleasing ways, "with no harnesses or apparatuses – just strong physical partnering" (Lisa Traiger). In this work, the wall comes alive and offers solutions to challenges – when ClancyWorks sees a wall we don't run away, we figure out how to transform the obstacle into an opportunity.

Medium: Dance

Year: 2013
Written Works
Booking
Stage dimensions: Our presentations can be tailored to the size and technical components of the theater. Optimal stage size is 36' x 36'.
Audio Support Equipment: Contact artist.
Visual Support Equipment: Contact artist
Lighting: Contact artist
Rehearsal Space: Contact artist
Virtual performances: Contact artist
We can travel throughout central Maryland and the Greater Washington Area.
Name: Carolyn Camacho
Title: PTA Cultural Arts Coordinator
Phone: (240) 426-3920
Email: carolynwcamacho@aol.com
Residency Location: Neelsville Middle School - ClancyWorks conducted back-to-back assembly performances and 3-day workshops with a culminating student performance.
Arts in Education
Population Types: Grades Pre-K – 2, Grades 3-5, Middle School (6-8 grade), High School (9-12 grade), Creative Aging (Older Adults), People with Disabilities (includes people w/ cognitive, social/emotional, and/or physical disabilities)
We offer online PD workshops for educators.
Arts integration residencies teach K-12 students academic concepts, social-emotional learning, and/or health/fitness through movement. We offer choreographic commissions for high school, colleges, and universities.
For K-12 school assemblies, ClancyWorks creates a program that excites students about the possibilities of dance to create community. The performance also exhibits the ways that a choreographer sees moments in everyday life and turns those moments into works of art. As company members of ClancyWorks, we have a diverse movement background, including contemporary modern dance and hip-hop mixed with traditional jazz. We perform dances that include versatile and visually exciting props and sets, along with our distinctive use of partnering in choreography.
ClancyWorks is dedicated to helping professionals acquire new pedagogical and work strategies, develop new tools and techniques through movement and dance, and stimulate creative ideas and practices. See our website for information about our new racial equity training program, Building Racial Equity in the Arts through Dance (BREAD)!